How I Made My Childhood Dream a Reality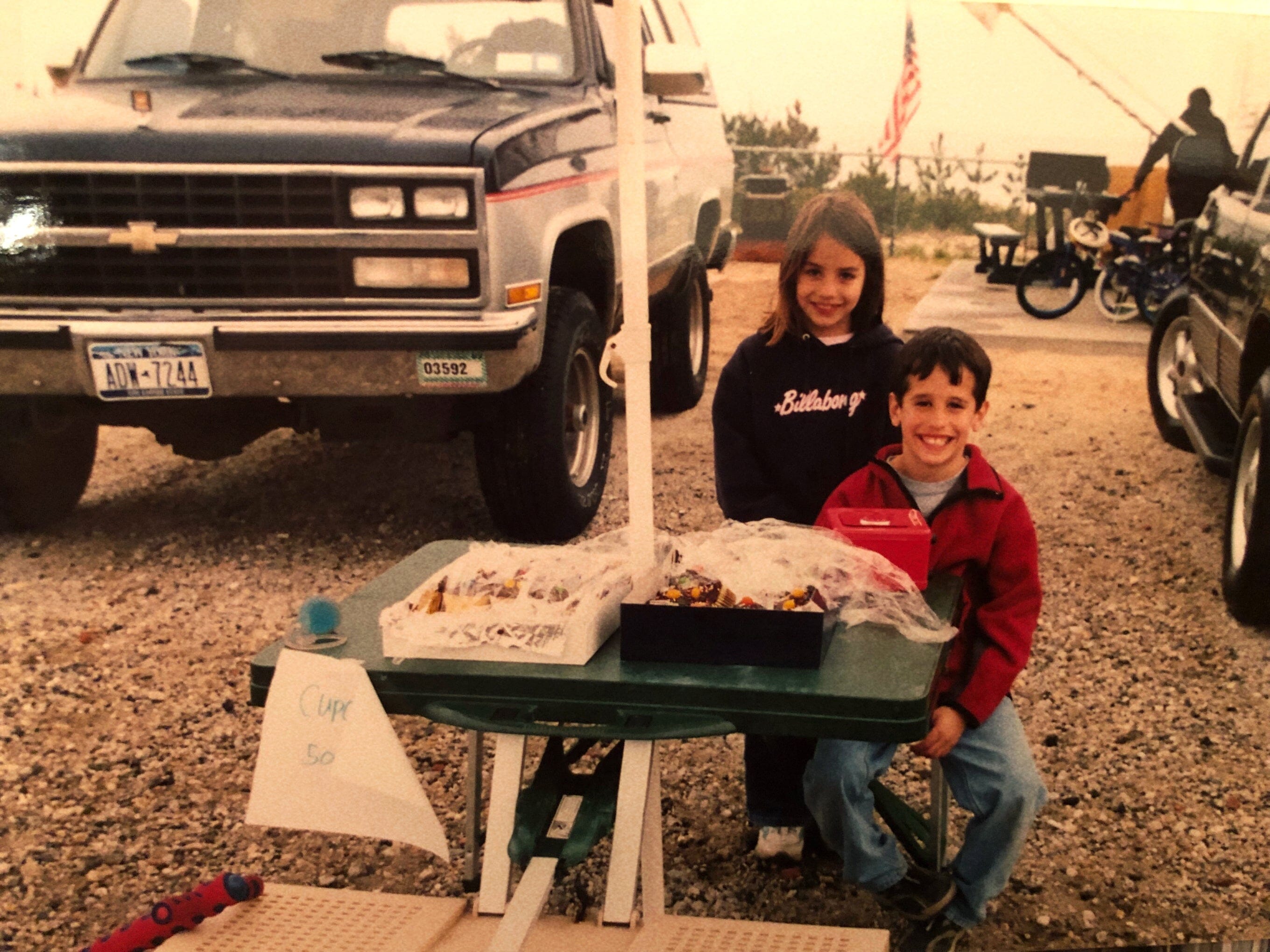 Summers on Long Island are truly magical. There is a reason the rich and famous from all over the world have homes "out east", build mansions across the island and flood to The Hamptons when the sun comes around. 🌾The gorgeous views, sunshine and salty air are what keep people coming back for more.🌊
My summers as a child were almost entirely spent at the beach. My Mom and Dad would pitch our camper at the beach 24/7 for the summer months.🏖 I would play in the sand, and swim for hours.
By night, we would have the family over for a campfire and s'mores under the stars with the sound of the ocean.🏕
Any chance I could get to have my creative juices flowing I was in my element.🎨
Up and down the campground roads of Smith Point Beach, you could usually find me pitched out front of our site selling something. Sure, every kid had a lemonade stand, but I found that boring. 🍋 I've sold handmade bracelets and painted seashells. 🐚 There was even a time we caught mini hermit crabs in the Bay, stuck them in cups with water and put little name tags on them. 🦀 They were a hit too.
The pic above shows me and my cousin selling the best idea yet, cupcakes.😋  For 50¢ each we sold out making a whopping $20! Hey, that was a lot for 9 year old kids, it paid for our Mr. Softee ice cream. 🍦
Now 22 years old, looking back at old photos and noticing my obsession with Shark Tank🦈 , I realized I've always been destined to start my own business. I didn't know what I would sell or how, but I needed to find something I loved.❤️
Shop Wavey is like my new baby. Our sunglasses are fun and vibrant. I've become obsessed with our values, image and beachy vibe.🌞 Radiate With Style. Shop Wavey is based on my passions that have been with me all along. You can always catch me daydreaming about summertime filled with tans, sunshine and palm trees.🌴 I mean who doesn't?
I dare you to think back to your childhood self and think, "What have I loved all along?". Go through old photos, think of old friends and find your passion. It is not out of reach and has actually been with you the whole time.🤙🏽
Don't quit your daydream, make it a reality.💭
-Ashley Senecal
---